Shimla Population Growth
The following population chart displays the growth of Shimla's population during the 20th century. The Population of Shimla is 170,000 while the metro population which includes surrounding villages is 172,000. The population of Shimla district is 722,500 (which is often misleading given as the population of Shimla) while the state population of Himachal Pradesh is 6,857,000.
Shimla Population Growth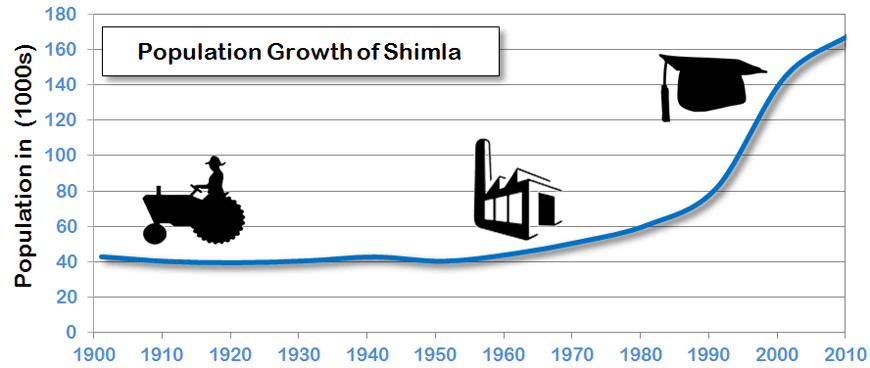 Shimla Population growth
There has been a very rapid growth in Shimla's population over the last 20 years as; the importance of the city has increased, the population of India has risen and then has an exodus from the countryside to the big cities.
Shimla India Navigation